"If you want to be good at work, you must first sharpen it." In design, if you want to design a product that meets the designer's expectations, accurate calculations in the early stage can often make design work easier.
The following is a list of the 10 best APP software for architects based on previous Archdaily readers' polls.
From condensed versions of software used by architects and designers who design large-scale projects every day, to blank canvases that outline ideas at any time, you can always find an APP software that can improve your way of working, which can greatly enhance the convenience of architectural design, Efficiency and fun are the favorites of architects.
Paper — FiftyThree (only available on iOS)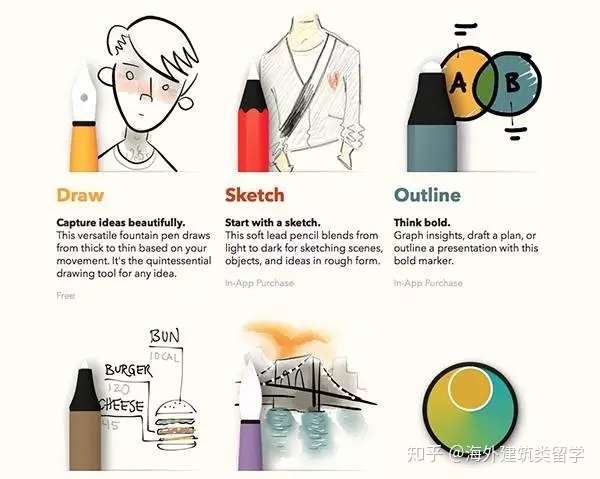 Five tools, a blank canvas, wonderful electronic ink, a color mixer, and a sketchbook of how much you want ... Paper is worthy of being one of the most popular drawing apps for the people.
FiftyThree's app makes it easier to turn your ideas into sketches, diagrams, illustrations, or notes, letting your vision jump to the paper and share it online.
It won awards and got soft hands, won Apple's annual App title, 2012 Apple Design Awards, and so on, and was highly praised by the technology blog The Verge.
Quick and easy to operate, it is undoubtedly the gospel of designers.
MagicPlan (iOS / Android)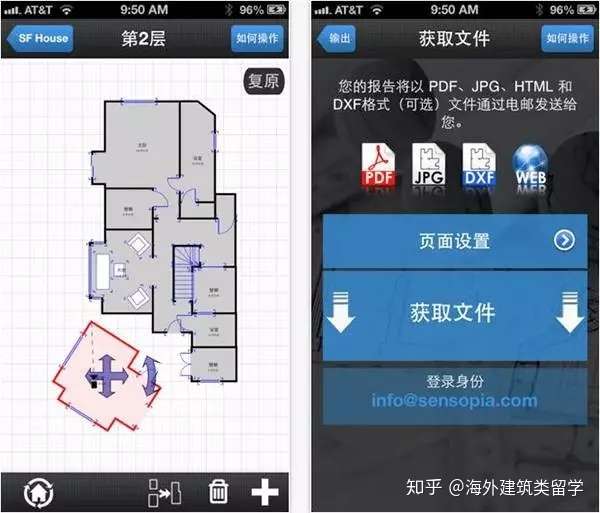 MagicPlan, also known as magic, is a very interesting and versatile application that uses the device camera to draw a floor plan of real space.
Just stand at a certain location and point to your device, and the program will automatically draw the floor plan. After drawing, you can export the floor plan in PDF, DXF or JPG format.
Although it may be awkward to use at first, you will find (and fall in love with) its accuracy after being skilled.
Graphisoft BIMx (iOS / Android)

Graphisoft has been described as BIM on mobile devices, and it has the potential to make the BIM format more popular.
The application includes 2D data and 3D models of the BIM model, and combined with the floor plan reference can help you better understand the various design solutions.
BIMx models can be shared in real-time, so clients can view a single BIMx supermodel (including 2D and 3D content) from any of their mobile devices after the architect shares the design.
As an app that can be used by all members of a design, it's worth a try.
Sketchbook (iOS / Android)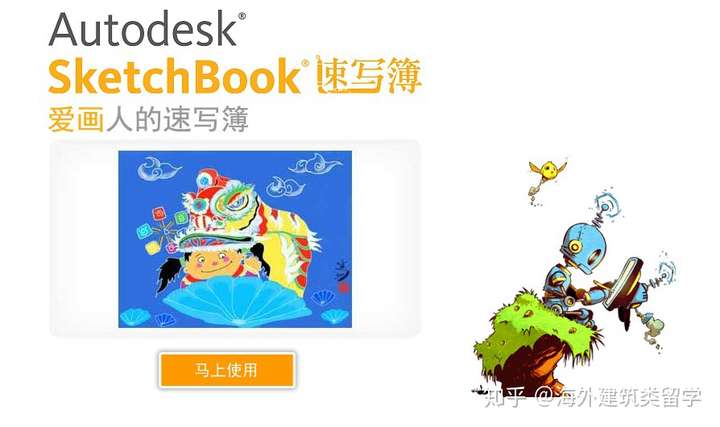 This APP (designed by Autodesk) allows you to sketch freely, or you can draw in pictures to see the design effect.
If you find it difficult to draw a perspective view, the program can set perspective guidelines to assist you in drawing.
Architectural students and architects may be inspired by anything at any time and place. To be precise, we may suddenly have inspiration in the most critical areas. In this case, without pen and paper combing, we may lose this opportunity. , Then the program will come in handy.
The software interface is novel and powerful, with powerful functions and realistic hand-painted effects. The brush tools are divided into pencils, brushes, markers, drawing pens, watercolor pens, oil brushes, spray guns, etc., customizable selection interface method, humanized function design, Is the best choice for painting design lovers.
AutodeskFormit (iOS / Android)
This is a new modeling tool that can create models on mobile phones or tablets, quickly create conceptual models anytime, anywhere, and even create and edit BIM models on mobile facilities.
It can also combine the information of the actual environment of the project with the positioning sunshine research tools, and even import satellite pictures of the project's location.
If you are not satisfied with the model created in the mobile facility, you can then export it and edit it on your computer.
You can also back up in cloud storage and share it with others with just one operation.
AutoCAD360 (iOS / Android)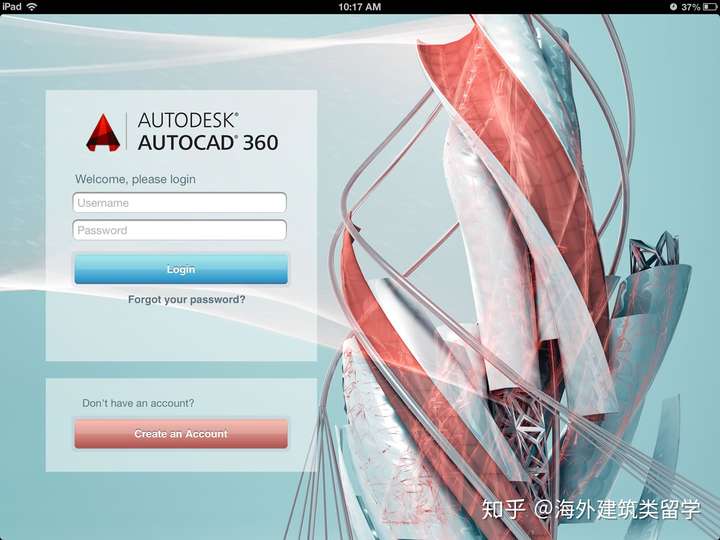 AutoCAD360 (formerly AutoCAD WS) is the official AutoCAD mobile application.
Is a free, easy-to-use mobile drawing and drafting application that extends beyond the power of desktop CAD.
AutoCAD360 provides viewing, editing, and sharing of CAD drawings, streamlining site review, as-built documentation, design review, and approval.
Adding an optional Autodesk® AutoCAD® 360 Pro plan further expands the power of free applications and brings additional areas of functionality.
Photosynth (iOS / Windows)
Photosynth is software developed by Microsoft Corporation in the United States.
A large number of photos can be processed in 3D.
Developed by Microsoft Live Lab, you can determine the similarities between photos and photos, and quickly construct 3D real scenes from various angles and source photos.
The software can automatically analyze a set of photos of an object or a scene at any angle, at any time, locally or globally, and intelligently identify the spatial correspondence between each photo, thereby generating a three-dimensional model that can be freely rotated and viewed.
MorpholioTrace (available on iOS only)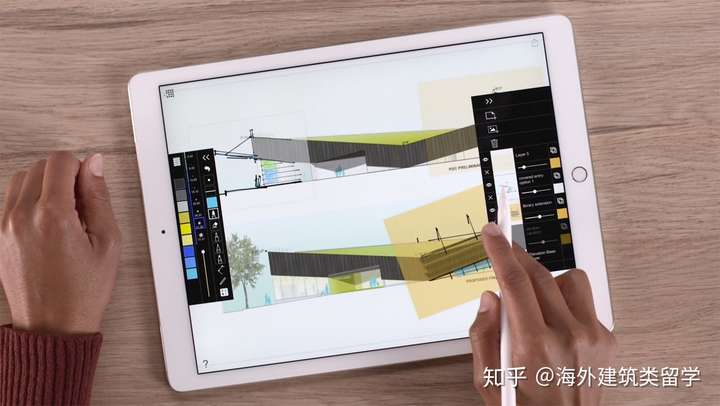 Morpholio Trace is a free iPad / iPhone application designed for the crowd of architects, product designers, and graphic designers. It allows you to take pictures of buildings or other objects and then lets you copy the imported photos. , Sketch, add comments.
The user interface of Trace is very simple, all operations are done on a yellow "trace paper" canvas.
The core feature is the "New Trace Layer" button, which allows you to add many layers to the sketch, just like drawing paper. This is really an ideal application for architects.
Users can also adjust the transparency of each layer.
Another highlight of Trace is that it can simplify the feedback in the design process. Designers can use the pictures on the software to collect site information, construction photos, contact information and other information to allow editing/annotation/communication to be integrated into the sketch.
This efficiency cannot be matched by language alone.
iRhino3D (only available on iOS)
With this app, you can view any Rhino 3DM file on your mobile device.
Demonstrate your concepts and ideas in 3-D. Use your finger to touch the screen to pan, zoom, and rotate the model. Quick browsing allows you to quickly browse your model through thumbnails and quickly jump to the model you want.
Rhino model files can be obtained from websites, Google Docs, DropBox, email attachments or directly via iTunes.
You can save the picture and send it as an email.
Architect Envi Deluxe (available on iOS only)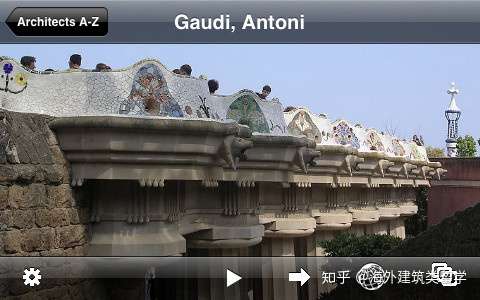 When bored, then a little bit of historical data and current information may be the most entertaining pastime, it's as if you have all the masters and a lot of legends and allusions on your body.
This app is also suitable for architecture students. It can provide great works of famous architects in history. You can browse the works of each century and find the most famous buildings of each century.
This application classifies data according to time period. There are more than 100 designer pictures, as well as historical architectural information, designer details, etc.
Teacher Qiao has now launched a personal WeChat public account-Qiao Shishi Study Abroad
Will regularly release related architectural design, landscape design and other related art design information and articles, stay tuned ~